The new Intercompact Series, is a light weight, compact signal and ethernet PCB connector solution designed and qualified to provide a stable connection in demanding rail and industrial applications.
The Intercompact Series is Smiths Interconnect's answer to the rail and industrial market growing need for compact, high-speed, and reliable connectivity for ECU boxes, meeting highly demanding material and electric current requirements.
This range offers combinations of Hypertac Hyperboloid and Quadrax contacts with up to 60 interconnections mounted on a PCB engineered to withstand very high levels of vibration and complies with Railway standards EN45545-2, NF F61030, EN50155:2017, and STM-S-001ind.D
For more information on Aerco products please visit: www.aerco.co.uk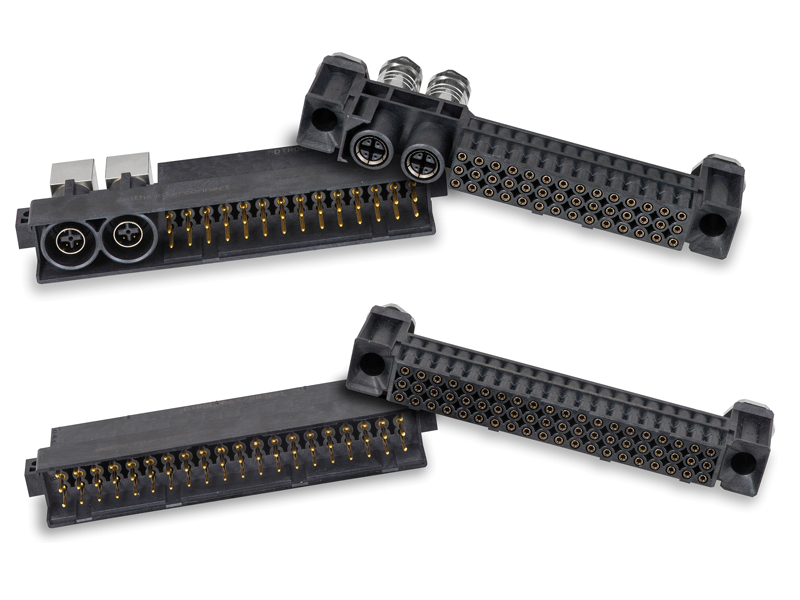 About Aerco
Aerco is a stockist and distributor of electrical components, supplying manufacturers and service companies within the aerospace, defence, medical, industrial, rail and transportation markets throughout the world. Aerco maintains franchised partnerships with world-class manufacturers positioning the company as a trusted and valued partner for Supplier Reduction Programmes. Aerco's Design Support service enables customers to benefit from the company's extensive product knowledge, minimising product selection effort required by design engineers.
The company's product range includes: Backshells, Cable, Wire and Accessories, Circuit Breakers, Coaxial Products, Connectors, Crystals & Oscillators, Data Acquisition, Fans, Fuses, Joysticks, Optoelectronics & Indicators, PCB Accessories, Relays & Bases, RFI/EMI, Semiconductors, Sensors, Solenoids, Switches and Terminals. The company also offers a specialist in-house connector and cable assembly service.
Contact at Aerco: Mark Ogden:  mogden@aerco.co.uk 
Telephone for sales enquiries: +44 (0)1403 260206