AlphaWire have added a new member to the EcoGen™ family of 100% recyclable wires and cables: Metric EcoWire®. EcoGen™ products are the new generation of eco-friendly, high-performance wire and cable designed to provide better performance, in a smaller package. EcoGen™ products contain no halogens, phthalates or heavy metals. Their innovative mPPE insulation and jacket materials allow them to meet RoHS and WEE Requirements for the elimination of hazardous substances and recyclability.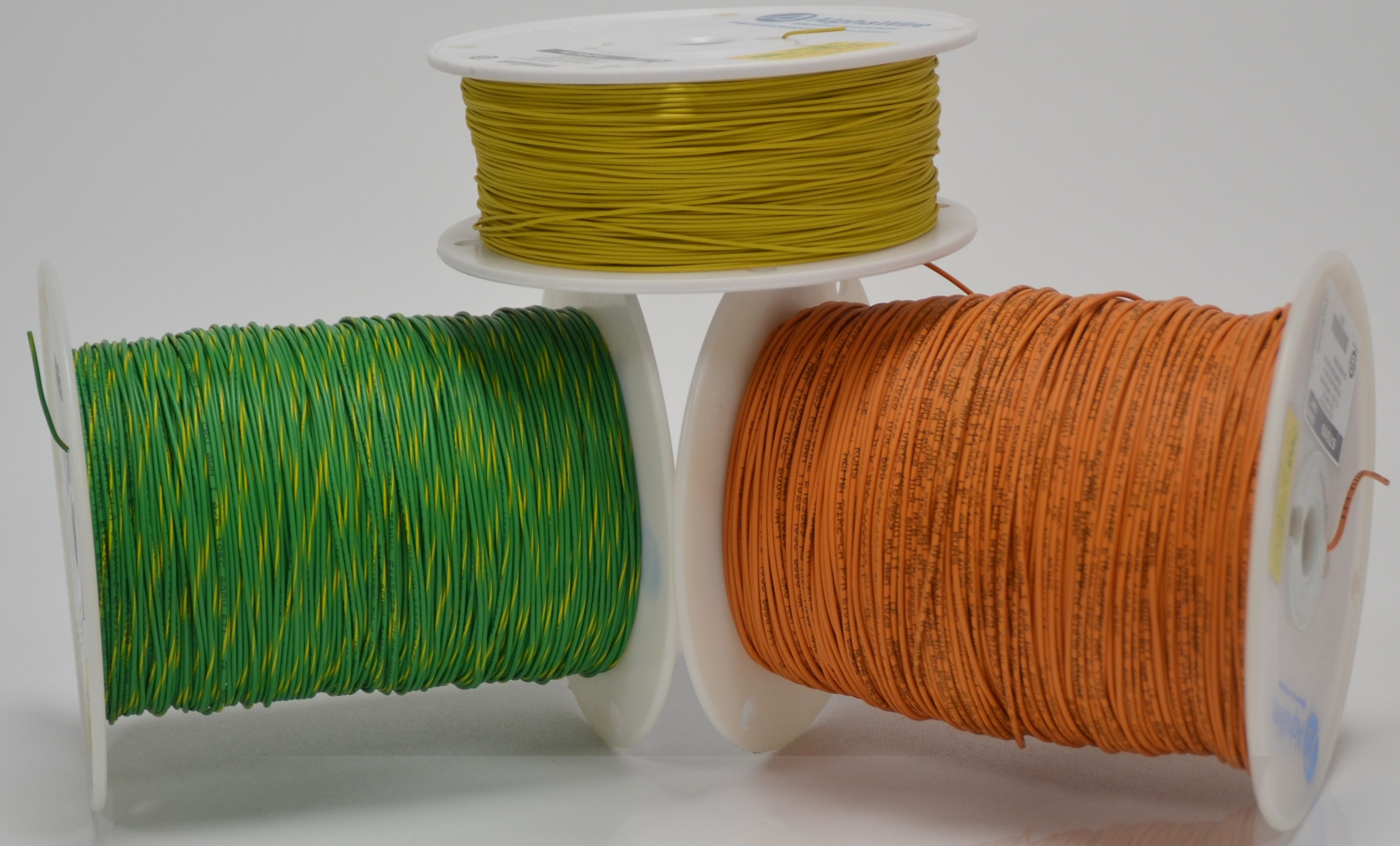 Metric Ecowire is manufactured precisely to sizes that are multiples of 0.25mm2 as opposed to AWG sizes.. In metric applications where size and weight matter, a 600V PVC wire may be overly large and occupy valuable space.  Alpha Wire's 600V Metric EcoWire® solves this problem with its more compact size and weight.  Up to 45% smaller and 40% lighter, routing and installation is easier while meeting design requirements.
Aerco has invested in a full stock package of all colours and sizes. The standard reel sizes for the Metric EcoWire® range are 50m, 100m and 500m. Sample lengths for evaluation are also available.
Aerco are fully approved to UL for respooling cable & wire to whatever length required, meaning that full lot traceability is maintained.